MBA student to receive Virginia Chandler Dykes scholarship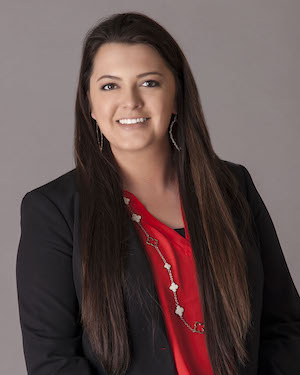 Feb. 12, 2020—Alex Conner, a Texas Woman's University graduate student pursuing an MBA in Human Resource Management, has been named a recipient of a 2020 Virginia Chandler Dykes scholarship for the College of Business.
While pursuing her master's, Conner works full time in talent acquisition at Freese and Nichols in Fort Worth and maintains a 3.9 GPA. She plans to graduate in May and would like to continue developing as a human resources professional. Raised by her grandparents, Conner is most grateful for their support of all her dreams and the realistic expectations they set while always reminding her to work hard, be kind, and help others.
"I have a strong desire to help others be successful in their careers," said Conner. "Human resources departments play such an important role in sustaining organizations and encouraging team achievement. My passion for connecting talent and creating networking opportunities is what has inspired me to pursue a career in the corporate sector so that I may learn more about the skills employers are seeking and connect people and resources."
Conner earned her Bachelor of Science in child development and family living and a minor in psychology from Stephen F. Austin State University, and then began her career as a lead teacher through Head Start of Greater Dallas. After a year of teaching, she became an employer relations specialist in the Career Development Center at the University of Texas at Arlington, where she enjoyed developing partnerships between employers, student talent and the university. After two and a half years, she decided she was ready for a new challenge, wanted to gain experience in corporate America, and began the master's program at TWU.
"Alex Conner is committed to her graduate studies and is in excellent academic standing," said Anita Braddock, Academic Coordinator and Graduate Advisor, TWU. "Her program of study correlates well with her professional background. I am proud of her and know that her passion and dedication will ensure her continued success."
Conner's professional involvement includes the Fort Worth Human Resources (FWHR) and Society of Human Resources) organizations. She was recently honored as the 2019 recipient of the HR Educational Excellence Scholarship through FWHR. Additionally, she is an active volunteer serving on the executive committee of the Pinwheel Society, which is the young professional organization for Alliance for Children.
"At the time of my college graduation, I was not certain where my career journey would take me, but I know that my faith along with new opportunities played an important role in my direction, opening up many new doors," said Conner. "Texas Woman's University is an amazing university with an outstanding program providing many learning opportunities for both traditional and non-traditional students. I appreciate the opportunity to represent the College of Business through this scholarship opportunity and am grateful for this scholarship which will help me complete my graduate degree."
When asked for her advice to others entering a graduate program at TWU, she stated, "Always be open to being uncomfortable, do more things that cause your heart to race, and remember that every moment is a networking opportunity."
Conner lives in Burleson with her husband. She enjoys running and spending time outdoors and ran her first marathon in Las Vegas at the Rock-n-Roll Marathon. Recently she was chosen in the lottery to run the Chicago Marathon in October.
Media Contact
Staff Reporter
940-898-3456
Page last updated 12:52 PM, October 20, 2021