International competition sharpens business students' skills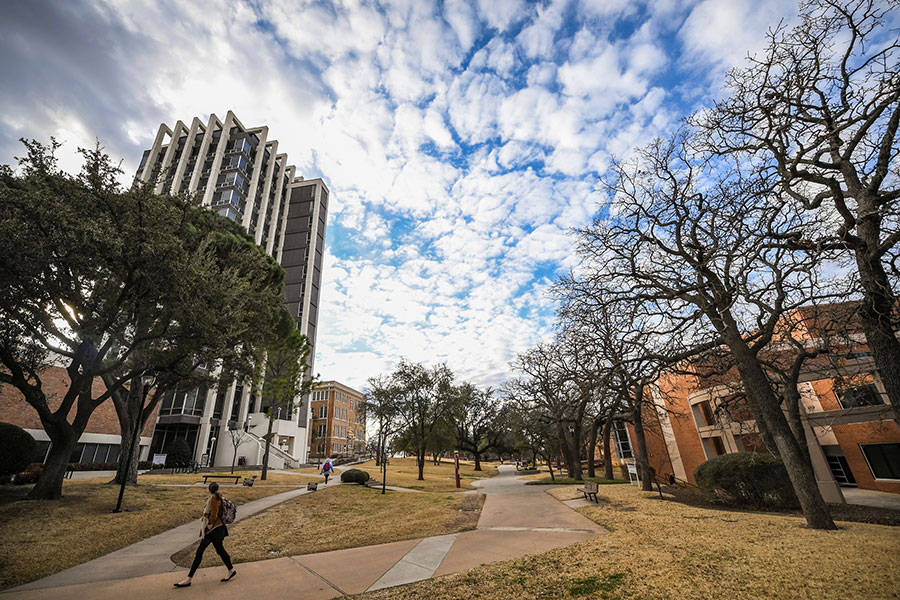 Jan. 31, 2023 – DENTON – Keeping score during a pickleball game can get confusing. There are a lot of rules to remember. Players need to keep track of who is serving, what side of the court to serve from and the correct way to call out the score.
Referi, an Italian sports technology company, took some frustration out of the game by creating a digital scoreboard and a virtual umpire for racket sports, extending to tennis and padel, a mix between tennis and squash.
Looking to expand beyond Italy, Referi was one of several companies that participated in the Fall 2022 X-Culture project, where businesses ask for support and students help businesses while gaining international business experience.
Marissa Gomez, a Texas Woman's University student on a global virtual team, was challenged with developing a business solution for Referi. After two months of planning and research, Gomez said she and her teammates came up with this: why not partner with the construction companies in Spain that are building padel courts – putting both businesses in a position to financially benefit?
It was a unique classroom project that few people get to experience, given the wide span of perspectives from a diverse group of international students.
Gomez and her management information systems class in the TWU College of Business participated in the international virtual business challenge in fall 2022. The exercise included 6,189 students from 140 universities in 43 countries on six continents. Every student was placed on a team of six members, and each member was from a different country.
Thirteen teams out of 1,289 were selected as top global teams. Gomez and fellow classmates Rachel Diaz and Taylor Reed were among those finalist teams.
"Participating in the X-Culture exercise allowed me the opportunity to put the knowledge I've learned through my coursework into a real-life, international business scenario," Gomez said. "I was able to connect with other cultures and learn to collaborate across international borders."
Each team received a business challenge that centered on a company. Diaz and Reed were on different teams but both had a virtual reality services challenge with the company MetaCollective. Teams had weekly deadlines and submitted a team report with their final solutions. Gomez's teammates were from Italy, France, Pakistan and India.
"My team and I were pleased that our client found our research and marketing expansion proposal helpful and insightful," Gomez said. "We hope that our work will assist Referi in successfully expanding its business internationally."
Michael Raisinghani, PhD taught the TWU class and believed the project helped his students apply the concepts learned in their course to a real-world business issue.
"This application also helped reinforce the learning and prepare them for their professional careers," Raisinghani said. "Most importantly, the experiential project makes learning more enjoyable, helps students retain the lessons learned, and build on these lessons as lifelong learners."
Page last updated 10:17 AM, January 31, 2023