Graduate says college experience was business degree bonus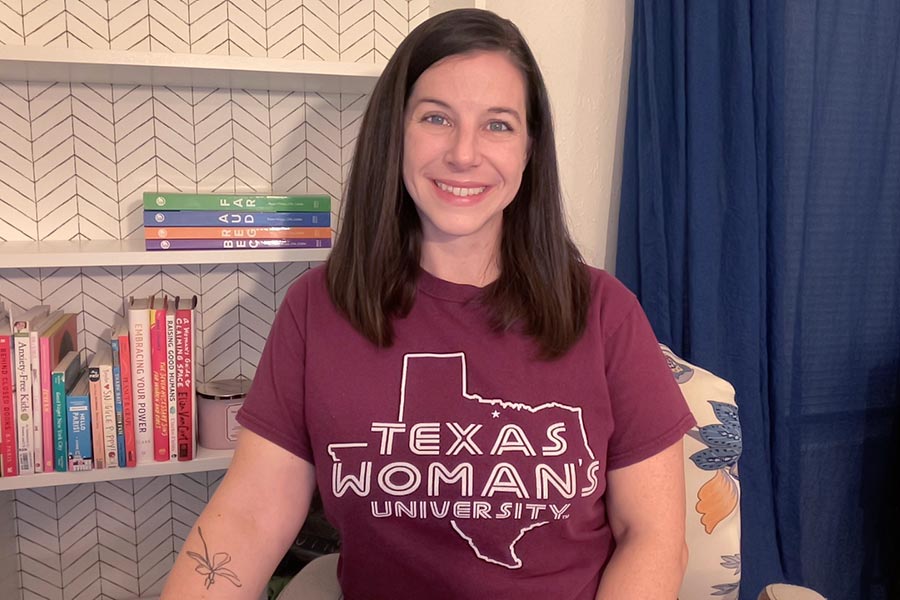 Dec. 7, 2022 – DENTON – Brooke Morlet's children know the drill. Lights out at 8 p.m. so mom can go to school.
When the house is quiet, Morlet opens her planner to scan upcoming assignments. She knows she has to be intentional with her time so she places her phone across the room and takes off her watch so the notifications won't bother her. She closes all the non-school related browsers on her computer. While her children sleep, she hits the books.
"I'm not a traditional student," Morlet said. "I'm 38. I have four kids. I'm a single mom. Financially, I do it all on my own. I work full time and go to school full time. I have the best family and friends who have been an incredible support system. I couldn't have done it without them."
Morlet is graduating from Texas Woman's University in December with a bachelor's degree in accounting from the College of Business. In January, she'll start a new job as a tax staff accountant with a regional accounting firm in Dallas. For the last two years, TWU professors and her mentor have guided and lifted Morlet to heights that she didn't think were possible.
"TWU sees in me what I can be, and it's been incredibly encouraging to know that they see my potential," Morlet said.
Morlet's initial plan when she decided to go back to school was to fly under the radar. In 2020, she saw a window of opportunity to get her degree when the pandemic forced her and her kids indoors. She could work from home and take online accounting classes at night. She didn't want to stand out. She just wanted to get her degree and find a corporate job in private accounting so she could get a nice salary with benefits.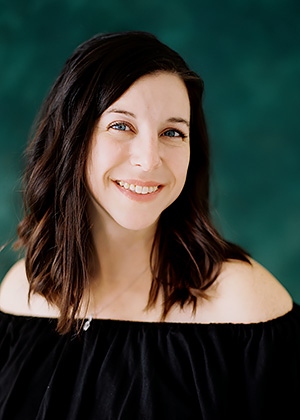 She quickly realized that TWU was going to provide her with more than a degree. The professors and staff at TWU showed her that she could do so much more than what she had first thought.
"You have so many resources at TWU," Morlet said. "We had CPA firms come in and talk to us. These speakers made it clear that there is no reason to not pursue a CPA license, and how much better off we will be having it."
Morlet changed her focus to getting her CPA, a professional designation given to qualified accountants, and finding a job in public accounting, which she says would give her more opportunities for growth. And that was all within her grasp. With direct encouragement coming from her professors and peers, Morlet excelled in her classes. Things in her tax courses immediately clicked for her, and she felt way ahead of the curve.
As soon as Morlet was eligible, she started applying for scholarships through the TWU portal. She received five scholarships, which made a big difference to Morlet, who had paid for her first two semesters at TWU with money she had been saving for a house down payment.
"At this point, I have earned enough in scholarships to cover every penny that I paid TWU in tuition and fees for the last two years," Morlet said. "So, that's huge for me to have taken that jump knowing that it would be tough. To be so rewarded along the way has been gratifying."
One of the scholarships she received was from a nonprofit organization called Empowering Women Leaders (EWL). Morlet was set up with a mentor who became a valuable resource and confidant for her. EWL partners with TWU to provide scholarships and mentoring to women ages 23 and older seeking their first undergraduate degrees.
"I feel lucky that Katherine Sharp, my mentor, came along at the perfect time for me," Morlet said. "She is also a tax manager so she has been so helpful in guiding me along the way. She has given me resources so that I am so far ahead of where I ever expected to be at this point."
Morlet and Sharp talk once a week and discuss goals and what Morlet has on her plate. Sharp has also taken her to networking events and helped her navigate the job market.
Now with a degree almost in hand and a job on the horizon, Morlet is upbeat about the future.
I'm really excited to get started and to do something that I love and that is challenging," Morlet said. "One thing I love about taxes is that it changes. You can't get complacent. And the income potential I'm setting myself up for is just not somewhere I ever expected to be. It's extremely motivating."
When she mapped out her degree plan two years ago, Morlet also booked a cruise for her and her family for December. She didn't know she was booking on her actual graduation ceremony date, but she says she plans to wear her cap and gown on the cruise ship to celebrate her graduation.
Page last updated 8:58 AM, January 13, 2023