Dream to learn English turns to wave of academic achievement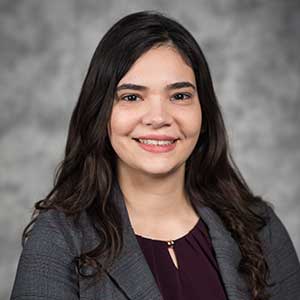 October 4, 2022 — DENTON — Fernanda Muniz had a dream to spend a semester learning English in the United States. Excited and nervous about the prospect, she flew to San Antonio from her home country of Brazil when she was 19 years old. After arriving in San Antonio by herself — and not knowing any English — she enrolled in an English as a Second Language program at a local community college.
Muniz ended up accomplishing a lot more than learning English.
She went on to earn an undergraduate degree and MBA from St. Mary's University in San Antonio followed by a PhD in business administration from the University of North Texas in Denton. More than a decade after that initial flight, Muniz is still in the United States and is happily living in Denton with her husband and their baby, a mere five miles from her sister. She also has a new job at Texas Woman's University as an assistant professor of marketing in the Department of Management and Marketing.
Muniz was familiar with TWU because of her younger sister, Adriana. While Muniz was still working on her PhD at UNT, she convinced her sister back in Brazil to join her. The younger Muniz ended up earning her master's degree in food science from TWU and then decided to stay in Denton.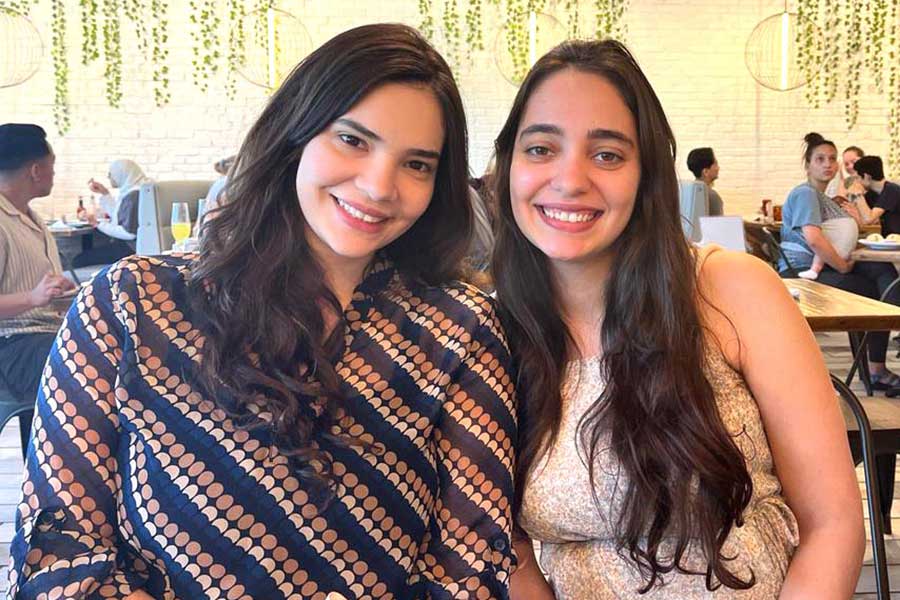 "My sister really enjoyed her time at TWU," Muniz said. "I had a chance to go to campus and meet her advisor at the time. So, I already knew TWU would be a good fit for me. TWU had everything I was looking for in a job."
Instead of learning English initially, Muniz actually taught herself Spanish first because the language is similar to Portuguese and there were many Spanish speakers in San Antonio.
"I struggled but I was lucky that I had the help of so many professors throughout my entire education here in the U.S.," Muniz said. "That really had an impact on me."
While finishing her undergraduate degree, one of her professors encouraged her to get her PhD so she could teach and do research. She hadn't thought about teaching before, and it ignited a passion within her to become a professor.
In addition to a love of teaching, Muniz also enjoys the research side of the profession. One area that fascinates her is the recent emergence of artificial intelligence influencers, or virtual influencers. As Muniz explains, these A.I. influencers are eerily similar to humans. They look like people and they have their own social media pages. One of the most popular ones in the United States, Miquela, has 3 million followers on Instagram.
"If you look at her page, you will think she is real," Muniz said. "She talks, and she has pictures with real people. Companies and brands are really interested in these virtual influencers. It could be much easier to work with A.I. than with real people. They don't get into trouble, which can affect the brand."
What happens when consumers think the A.I. influencers are real? Muniz is currently conducting research on how A.I. influencers affect consumers' trust and attitudes toward a brand, especially after they have mistaken the A.I. influencers as real people.
"Our recommendation to companies and brands is that it is okay to use the A.I. influencers, but they need to be careful regarding the design of the A.I. influencers," Muniz said. "They need to make the A.I. influencers in a way that consumers won't become suspicious about whether they are real or not."
Muniz is hoping to make a positive influence on her students. Just as she had professors that helped guide her on her path, she wants to do the same.
"I want to give back and help students discover their full potential and achieve their goals."
Page last updated 1:48 PM, October 4, 2022