Adapting in challenging times: Advertising responses in a pandemic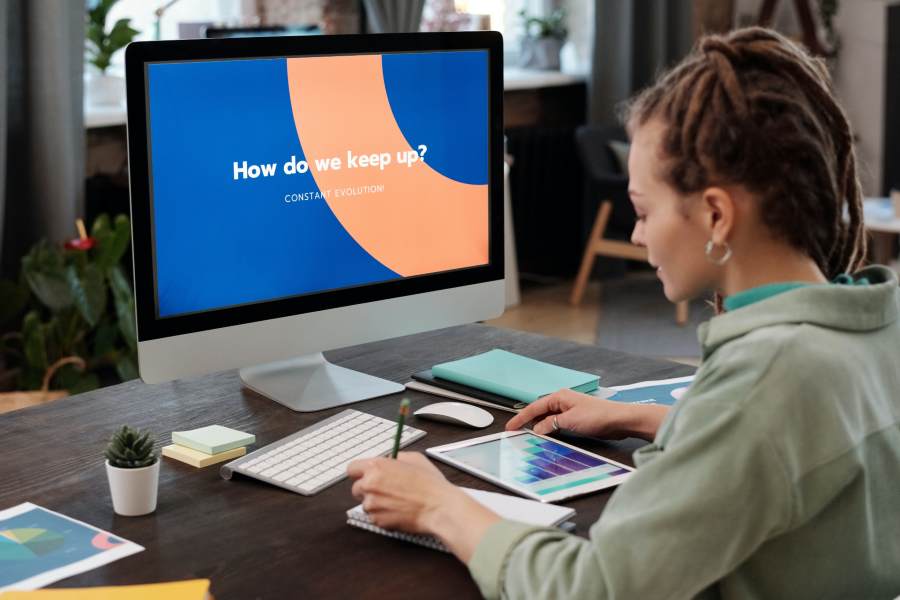 By David Rylander, PhD, and Jeffrey Radighieri, PhD
As advertisers entered 2020, they had big plans with creative new ad campaigns. Then March came—and everything changed. Most advertisers delayed or cancelled planned ad campaigns when the pandemic hit. What we hoped was a temporary inconvenience turned into a long-term tragedy that altered many aspects of life and business. How do businesses and organizations continue to connect with customers in such a challenging time?
Once it was clear that the pandemic would last more than a few months, advertisers had to choose how to respond. First, most budgets were reduced, so marketers had to get messages out with less money, especially for many small businesses that were hit particularly hard. Second, most ad campaigns and messages had to change. Advertising as usual risked appearing inappropriate. Finally, marketers had to alter their approach in more strategic ways, since there was no certainty of how long the pandemic would last or whether it could happen again.
Marketers responded to the pandemic with one or more of the following approaches:
Stop advertising—This might avoid mistakes and save money in the short term, but obviously this is not a feasible long-term option. Communication with customers and other stakeholders is critical to success.
Keep advertising as usual—In many cases, this would not work. People are extra sensitive in trying times, and pretending nothing was happening could be seen as inappropriate.
Address the pandemic situation with positive support or advice—This shows you care but could also be seen as insincere, depending on the business and tone of the ad.
Emphasize products or services that help people in the current situation—This is great if you have products that are truly helpful. However, it must be authentic and not come across as trying to profit from the situation.
Philanthropy or tribute ads—You can demonstrate how you are helping the community or employees, or you can pay tribute to frontline workers. This can be good for long-term branding building, but it must be authentic.
Humor—Be careful here! Humor is very difficult to pull off in a time of tragedy and sadness. If it is attempted, it would need to be subtle and ultimately tied to a positive message.
Advertisers have tried each of these approaches, some with success, some with disappointment. For those who directly addressed the pandemic, there are a number of success stories. The Ford Motor Company is a great example of a manufacturer that navigated this new environment well. Ford promoted its history of helping in times of crisis and highlighted its current humanitarian efforts in the face of the pandemic. Other success stories included IKEA promoting the benefits of staying home and Denny's promoting its efforts to enhance safety for employees and customers.
Some companies, however, had significant slip-ups in the early days of the pandemic. Cadbury created an ad involving an Easter egg hunt between a grandfather and his grandchildren. However, it was not well received due to consumers being physically separated and unable to get together. In another, the Kraft Heinz Company promoted its commitment to employees, but it was seen as a ploy to keep the employees coming to work despite the health risks. Similarly, McDonald's re-designed its golden arches to show "social distancing," but this was not perceived as authentic since people did not think McDonald's was taking adequate care of its employees during the pandemic.
Now that advertisers figured out how to respond during the pandemic, what happens when the pandemic ends? Many marketers already planned for that in spring of 2021 when people were getting vaccinated and the end was in sight. But then not enough people got vaccinated, and the Delta variant led to increasing cases of COVID-19. Once again, ad campaigns were put on hold as we were not sure what to expect.
This is a good time for more strategic planning of advertising and other marketing communications. Rather than respond every time the number of cases goes up or down, marketers need to plan for an uncertain environment. That means being more agile and flexible with communications. Advertising messages should be evaluated based on how they can be used or adapted as circumstances change. This might mean more positive themes and more reliance on digital platforms such as social media, which can be more quickly adapted to changing events. Social media content becomes extra critical, as consumers can be quick to judge.
When will the pandemic end? Hopefully soon! But what we cannot control, we must anticipate. The marketing environment will not likely return to normal—things are always changing. The past 18 months have simply accelerated change and pushed marketers to be more agile and even more focused on content.
David Rylander, PhD, is a professor of marketing with the College of Business at Texas Woman's University.
Jeffrey Radighieri, PhD, is an associate professor of marketing with the College of Business at Texas Woman's University.
Page last updated 12:35 PM, September 27, 2022