Derek Crews, EdD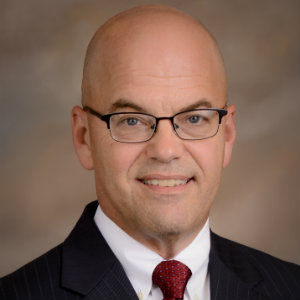 Associate Professor
College of Business
Program Area: Human Resources
Professional Preparation
EdD, Nova Southeastern University, Concentration in Business Education
MBA, University of North Texas, Concentration in Personnel and Industrial Relations
BBA, University of North Texas, General Business
Profile
Derek Crews, EdD, has taught undergraduate and graduate courses in Human Resource Management since 1993. He is a graduate of Harvard University's Institute for Management and Leadership in Education, a certified Senior Professional in Human Resources with the Human Resources Certification Institute (SPHR), a Senior Certified Professional with the Society for Human Resource Management (SHRM-SCP), and a certified Master Trainer for AchieveGlobal and Development Dimensions International.
He has been awarded the Texas Woman's University Mary Mason Lyon Award for excellence in teaching and scholarship, the Alderson-Broaddus University Student Government Association Outstanding Faculty Award, a Research Excellence Award for his dissertation study in workforce training at Nova Southeastern University, and was twice nominated for West Virginia Professor-of-the-Year.
He currently serves as President-Elect for the North Texas Society for Human Resource Management.
Representative Publications
Russ, M,R., & Crews, D. (2014). A survey of multitasking behaviors in organizations. International Journal of Human Resource Studies, 4(1), 137-153.
Crews, D., & Nugent, N. (2013). A case study in direct assessment of learning outcomes. Social Science Research Network. http://papers.ssrn.com/sol3/papers.cfm?abstract_id=2248873.
Crews, D., and Richard, S. (2013). Aligning organizational culture with human resource strategies, International Journal of Business & Social Sciences, 4(15), 71-74.
Crews, D., & Russ, M.R. (2012). The impact of multitasking on human and organizational efficiency. Leadership & Organizational Management Journal, 2012 (3), 54-68.
Crews. D., and Bhatia, D. (2012). Supervisory practices in the transportation/logistics Industry. Advanced Management Journal, 77(1), 38-47.
Page last updated 2:39 PM, February 18, 2020