TWU Bold
Each month the Office of Institutional Advancement features a bold individual from Texas Woman's University. At TWU we strive to "Boldly Go" and our students embody that as they pioneer in their lives in many ways.
Meet Nataleigh Ritchey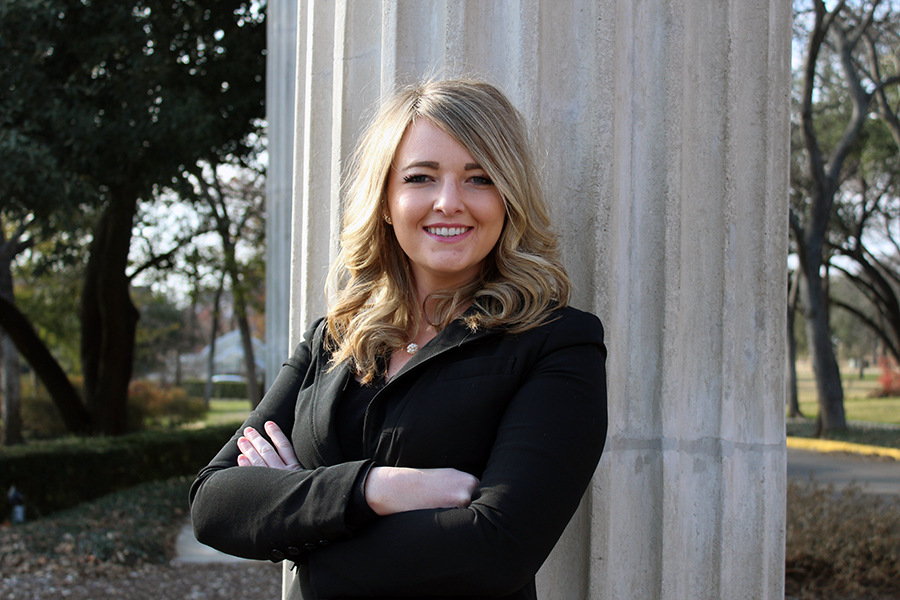 Just two weeks before graduating from Collinsville High School in Collinsville, Texas, Nataleigh Ritchey received shocking news. Facing a new future, she realized it would look a little different for her now. Many high school graduates look forward to college and career aspirations. Nataleigh was determined to accomplish her degree. Nataleigh looks forward to accomplishing her degree in business management, despite the unique challenges she has faced.
Meet Alexander Adegbembo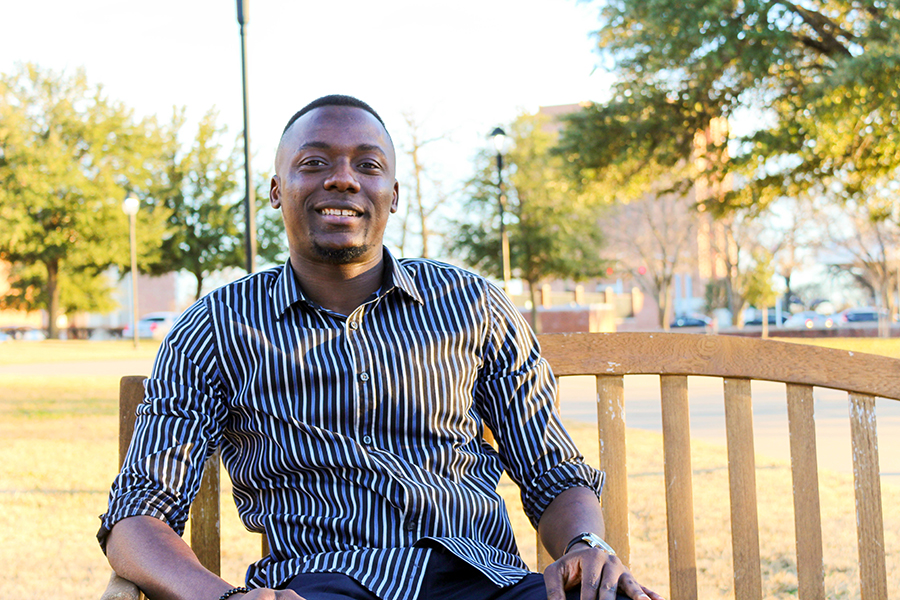 Alexander Adegbembo and his family, having arrived in the US in early 2011, are a picturesque example of the opportunity and life-changing fortune of a new life in the United States as immigrants. He feels his calling is to help others. He believes he is capable, therefore, he should, which is a result of his background and upbringing – as he watched his dad, a pastor, help others in need.
Meet La Toya Hart
When La Toya Hart made the decision to get her degree, she knew Texas Woman's University was the only place she wanted to attend. The wife and mother of two sons is pursuing her degree online and has appreciated the care and assistance she has received from the TWU community, including the support from TWU's annual Holiday Gift Program for her children. She is thankful for the giving spirit of TWU and the helpful nature. She knows TWU isn't just about giving students an education, but it's also a university with a heart.
Meet Sterling Stinson
Sterling Stinson, having grown up near Denton, thought she wanted to attend college away from home and definitely not study business. She's now at Texas Woman's University studying business administration. The entrepreneur is driven to use the principles of leadership and business in hopes to better the world.
Meet Lindsay Allen
Lindsay Allen found during her college search in high school that the staff and faculty she met with made her feel that TWU would be fortunate to have her attend, as opposed to other universities that spoke to her about how lucky she would be to attend their university. As she prepares for her future as an elementary school teacher, she discovered her heart for service and a pride for TWU that she gladly shares with anyone who listens.
Meet Layton Hernandez
Layton Hernandez had a rocky start to his time at TWU. However, Layton came to realize his passion for helping students succeed in college. He wants to work in student affairs because he sees the value in developing students not only in the classroom, but especially outside of the classroom. He believes that's where leadership skills are refined. Layton is a campus student leader because he has experienced firsthand the mantra of TWU as the "Campus with a Heart," thanks to the faculty and staff that have supported him.
Meet Spencer Williamson
Spencer Williamson's journey as a student at Texas Woman's University has only just begun. However, at just 13 years old, Spencer received a diagnosis that dramatically changed his life. His passion for learning, sense of servant leadership and hard work ethic, along with his cynical humor, would help him boldly face immense adversity.
Meet Jessica O'Brien
Jessica O'Brien spent the early part of her career as an OT assistant. She then decided to uproot her life in Utah to move to Denton in pursuit of her advanced occupational therapy degree. With a heart the size of Texas, she is a perfect fit for the program and TWU.
Driven by personal experiences in her life, Jessica sees OT as a way to fuse not only a career but a life's passion of helping others.
Meet Deyaun Seale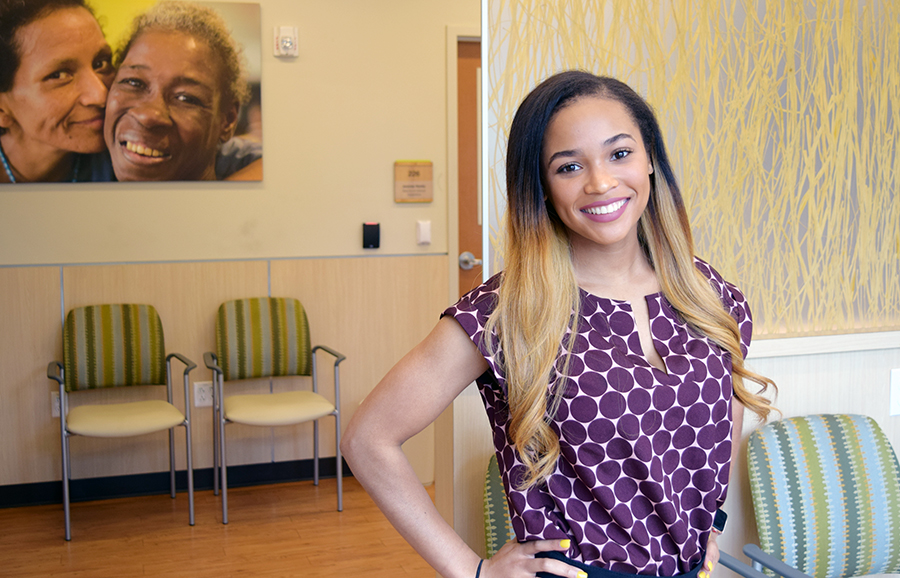 Deyaun Seale recently completed her first year at the Houston campus of Texas Woman's University as she pursues a master's degree in health care administration. Deyaun saw no better environment to learn her field than at TWU-Houston in the midst of the action at Texas Medical Center.
Meet Daisy Cantu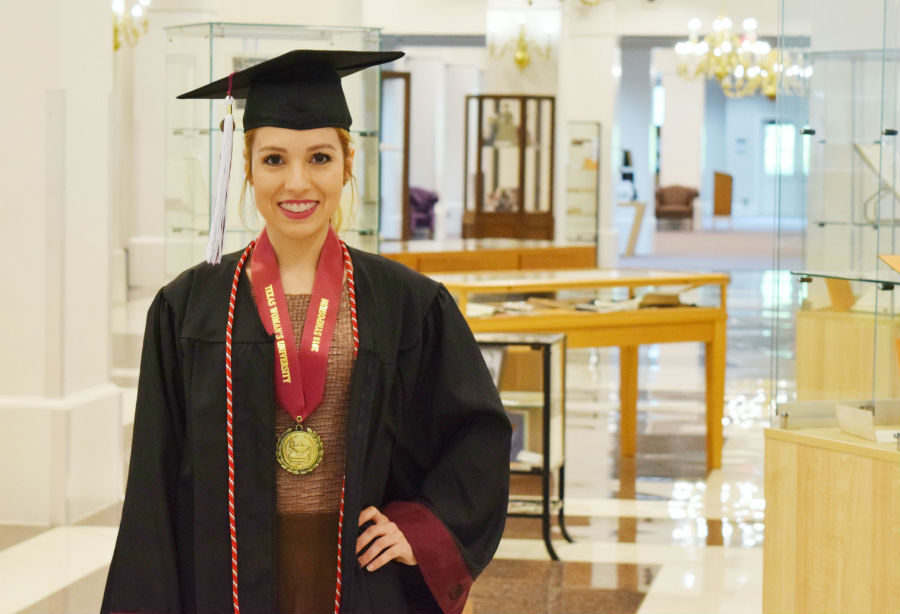 Daisy J. Cantu came to the United States from Nuevo Laredo, Mexico when she was 15 years old. Against all odds Daisy graduated in May 2018 with her Bachelor's degree from TWU. She had a lot of support from a key TWU program, the Frontiers Foster Care Alumni Program.
Meet Cheryl Holland Bridges '68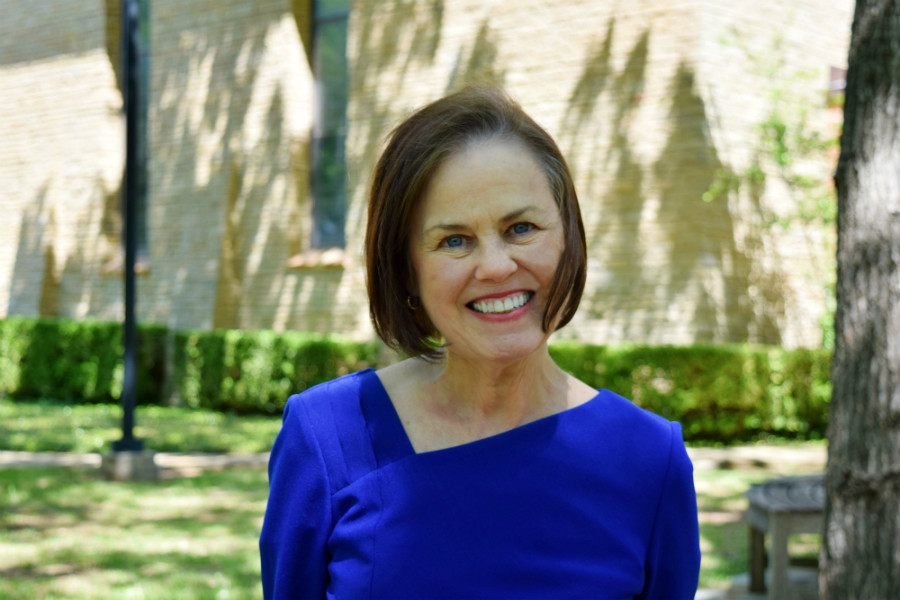 As a Texas native and daughter to a TWU alumna Dorothy Anderson Holland, attending Texas Woman's University was a perfect fit. Cheryl Holland Bridges was an active member of the campus community while a student. She has since had a successful and bold career in the fashion and retail merchandising industry. Cheryl recently visited campus in celebration of her 50th Golden Reunion with the Class of 1968.
Meet Miranda Moore
Described as a "bundle of energy," Miranda Moore exudes an air of excitement and anticipation. The Senior Kinesiology and Pre-Occupational Therapy student knew she was going to make her mark before she even arrived at Texas Woman's University. An active student in the Leadership Institute, Miranda appreciated the mentorship and formation she received from the unique program.
Meet Jonathan Arias
As a young man from the Rio Grande Valley, Jonathan Arias dreams of helping the people in his community. "When I found out about the profession of physical therapy, I just fell in love with it because it's something that you are there with them and you can see an improvement. They're just grateful – people who haven't walked in years and to just take one step and you're part of it. That's what called me." Jonathan boldly excels in his program of study, but also is highly involved in assisting his fellow PT students prepare to better serve their future Latino patients.
Meet Megan Alvina
Megan Alvina, a Senior Family Studies student, shows her love for Texas Woman's University in a very personal way. She named her new child, born November 2017, Elijah Lowry Alvaro Alvina. Her family's apartment at Lowry Woods on campus has truly become a home and they wanted to pay homage to TWU for welcoming them into the TWU family. Between classes, studying and a busy family life Megan discovered a passion, the student organization known as SPARK.
Meet Schyler Jones
Schyler Jones is a bold standout on the TWU Pioneer Gymnastics National Championship team. Majoring in Elementary Education, Schyler maintains her schoolwork at an honors level, is a member of multiple student organizations and completes four hours of training five days a week as a member of the gymnastics team, to name just a few of her many commitments.
Meet Nikki Perez
Nikki Perez has served as the President of the Student Veterans Association (SVA) at Texas Woman's University and her path to becoming a Pioneer has been the embodiment of the new TWU motto to: "Boldly Go." Majoring in Social Work, Nikki would like to use her education to work with female veterans in some manner, believing they are an under-served population.
Page last updated 4:47 PM, January 17, 2020